For Love of Stories: A Family Story Valentine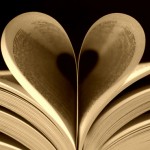 at the Children's Museum at Holyoke, 444 Dwight St (Heritage State Park), Holyoke, MA. Saturday Feb 12, 2011, 5:00-8:00 pm. $10/person. Fundraiser benefitting the Friends of the Holyoke Public Library and the Children's Museum at Holyoke.
The Expandable Brass Band will be the final act of the event, playing 7:30- 8pm. Come earlier to catch the rest of the action:
Shuffles the Clown; Pet an instrument and hear its story told by members of Holyoke Civic Symphony; Story time with master story teller Tom McCabe; Songs and singing games with Roger Tincknell; Story time with Mr. Tim and friends; Face painting; Write and illustrate your story, act out a story, add a story to the story wall.